ANTIQUE COMMONWEALTH MODEL FULL-SIZE BILLIARD TABLE NO 6194 BY ALCOCK & CO
Price $17,900.00 inc GST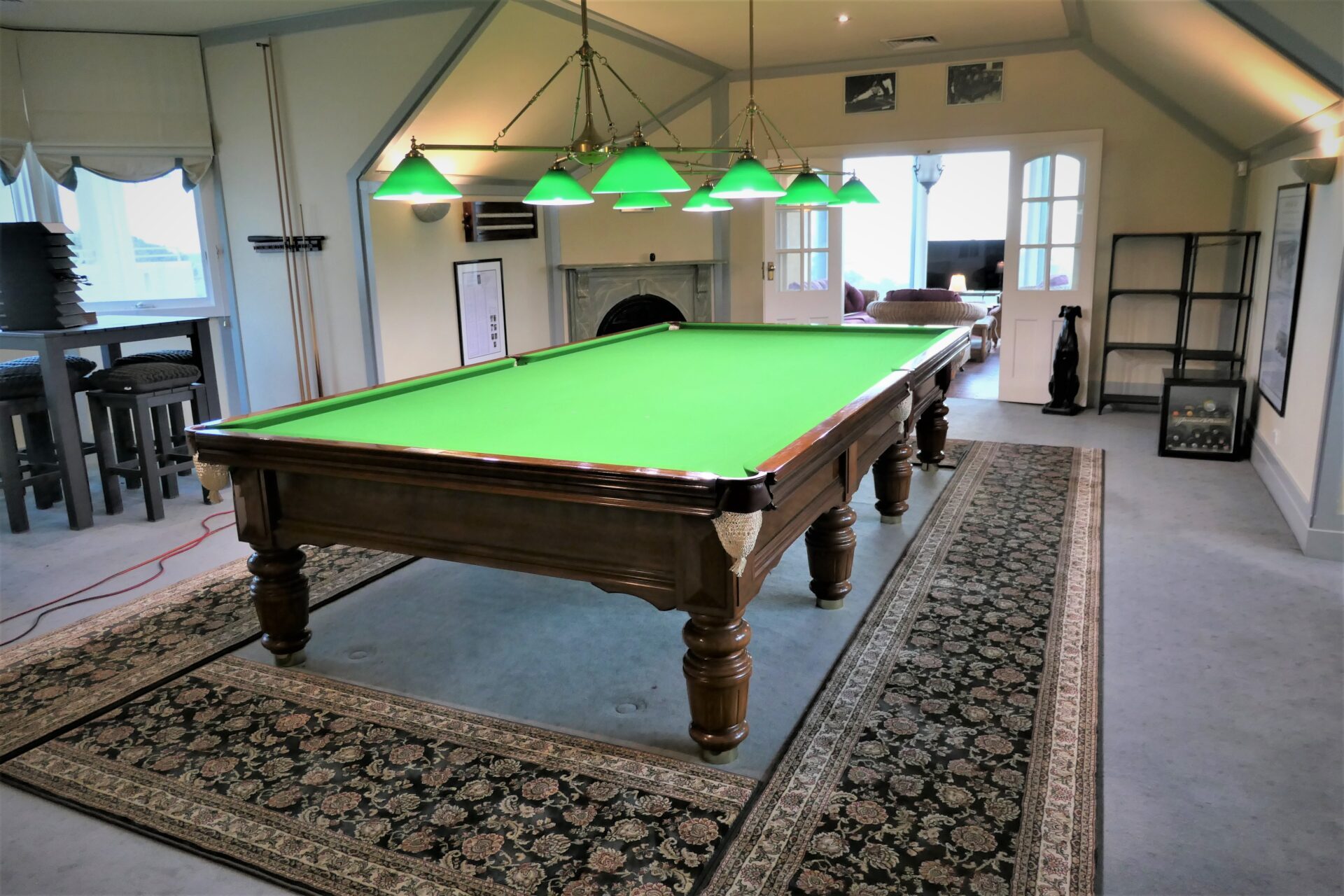 Alcocks originally introduced the Commonwealth model Billiard Table during 1901 to coincide with the coming together of the Australian colonies to establish the Commonwealth of Australia. The Commonwealth model Table, in Tasmanian Blackwood timber throughout, has been a well-regarded Table design since that time.
Commonwealth model billiard Table No 6194 was manufactured in the early years of the 20th Century, fully restored some years ago, and held since that time by a truly fastidious owner. It comes with new English Trufast cushions and Strachan West of England Billiard cloth.
Please Note: The accessories provided with Table no 6194 do not include the Billiard Light shown above, which is available separately at https://heironsmith.com.au/trading-posts/second-hand-burnley-model-full-size-brass-billiard-light.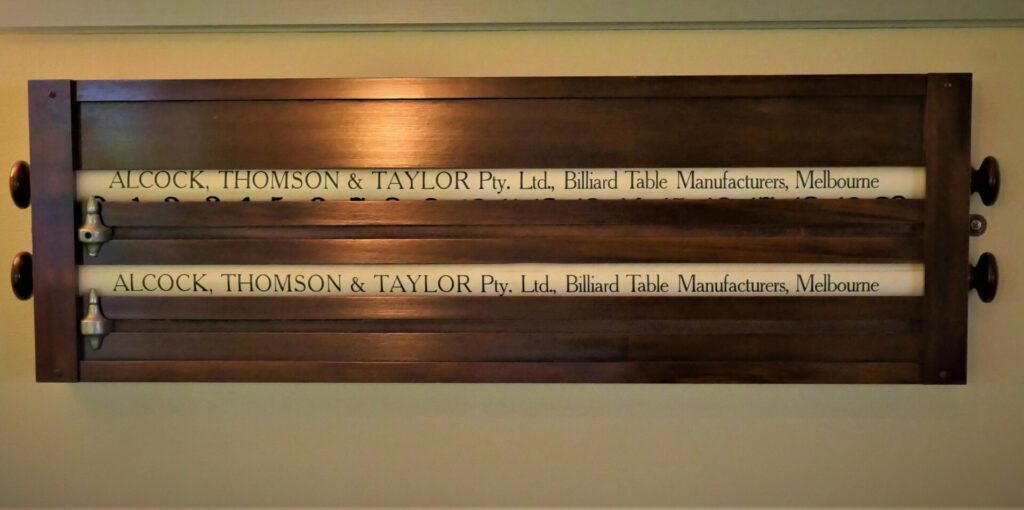 Table no 6194 comes with the following new* and second hand accessories:
set 2 1/16" Aramith Super snooker balls*
set 2 1/16" Aramith Super pool balls*
full-size wooden triangle
4 Dufferin Hi Run 57 inch cues*
box chalk*
cross rest, complete
Booklet Rules
spider rest, complete
long rest, complete
long butt
10 clip wall fitting cue rack
two-roller Club style marking board
full-size poly rayon dust cover*
full Size billiard table brush*
Delivered and installed, ground floor location, metropolitan area of Melbourne
Country and Interstate enquiries welcome