Family Tables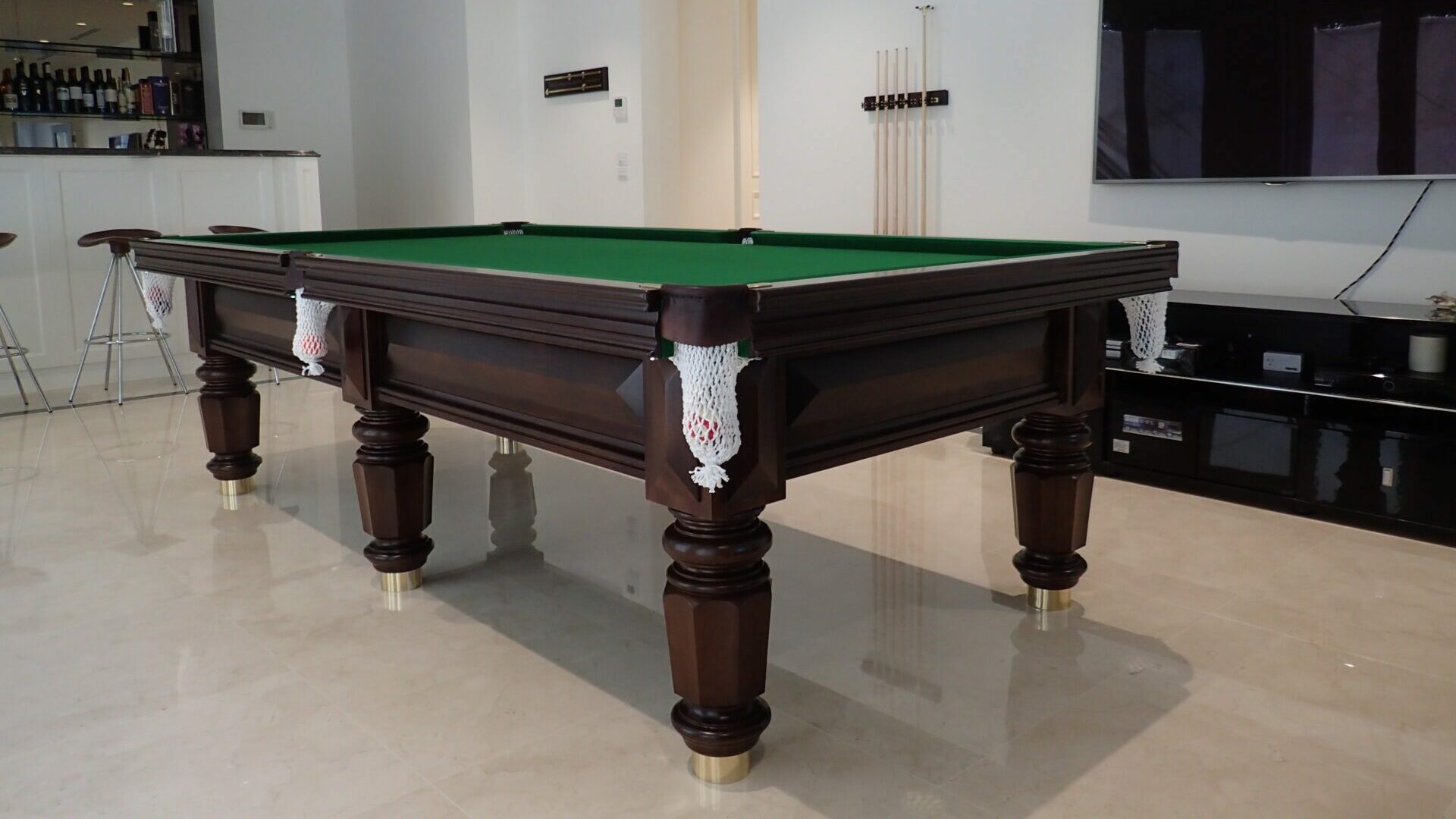 What is the difference between a Family Table and a Traditional Table?
Broadly, the Family Table has a lighter slate bed and the framework is usually a fixed structure.
These tables are particularly suitable for use in private homes and for various organizations. Heiron and Smith Family Tables usually come in three sizes.
| | |
| --- | --- |
| | Slate Size |
| 9ft | 2743mm × 1372mm (9ft × 4ft 6in) |
| 8ft | 2438mm × 1219mm (8ft × 4ft) |
| 7ft | 2133mm × 1067mm (7ft × 3ft 6in) |
There are 5 models, designed to accommodate varied preferences for family Billiard room spaces. But if you wish to have a Table constructed to your own personal design we would seek to provide this for you.
The Charlton
Here the table has legs with concave facets, framework facias and simpler moulds.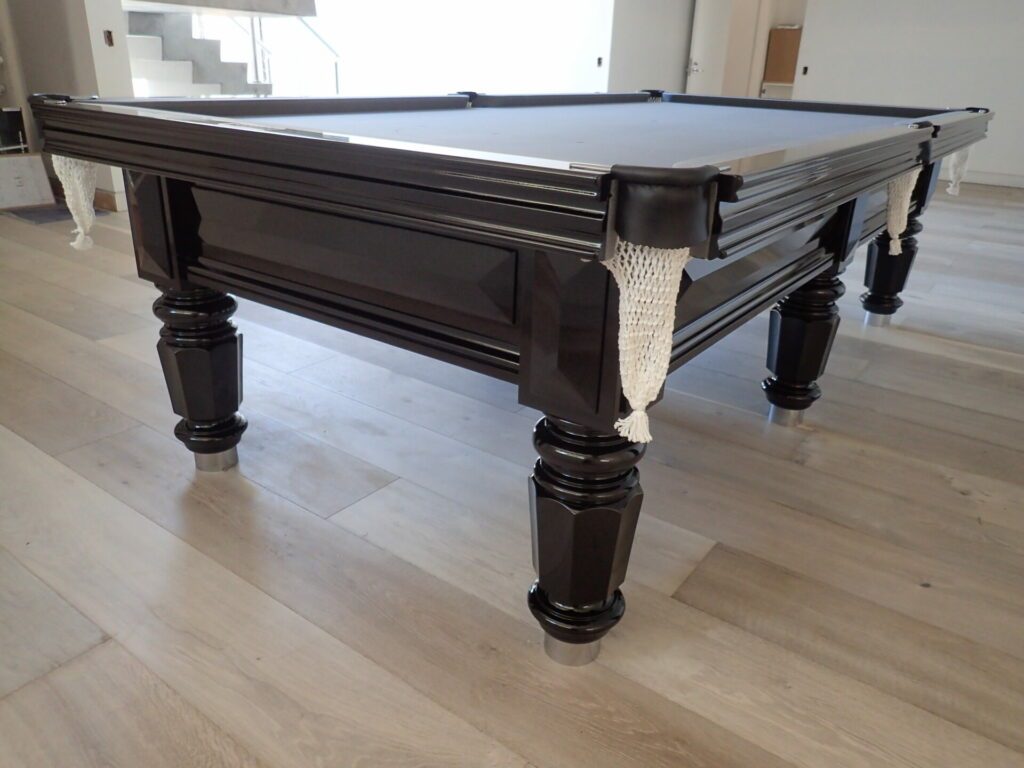 The Commonwealth
This table has a turned fluted leg, is without facias and has simpler moulds.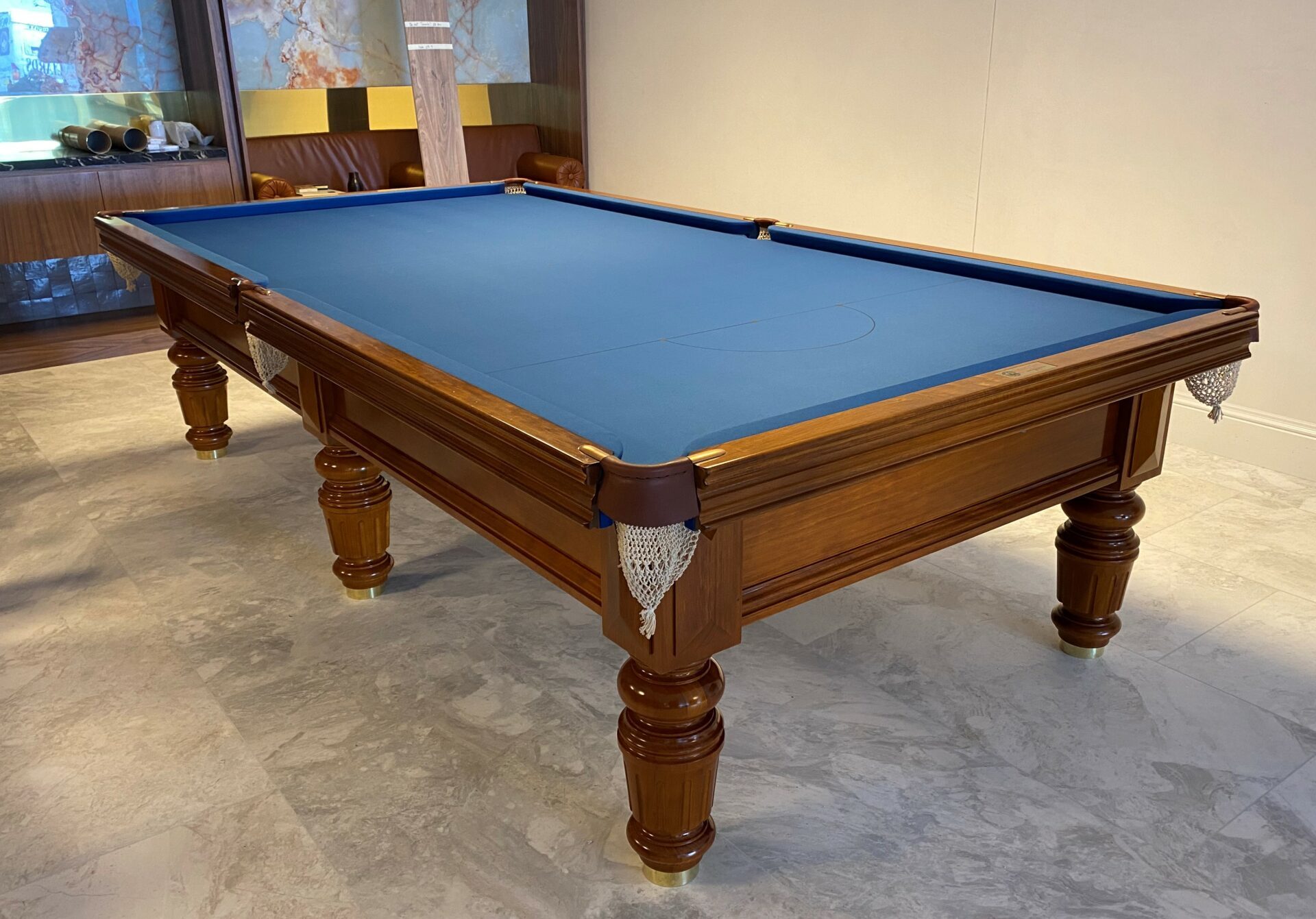 The Prince
For the person who prefers a simpler deep frame frame table.
The Ambassador
A lighter but sturdy framework with a brassey style leg.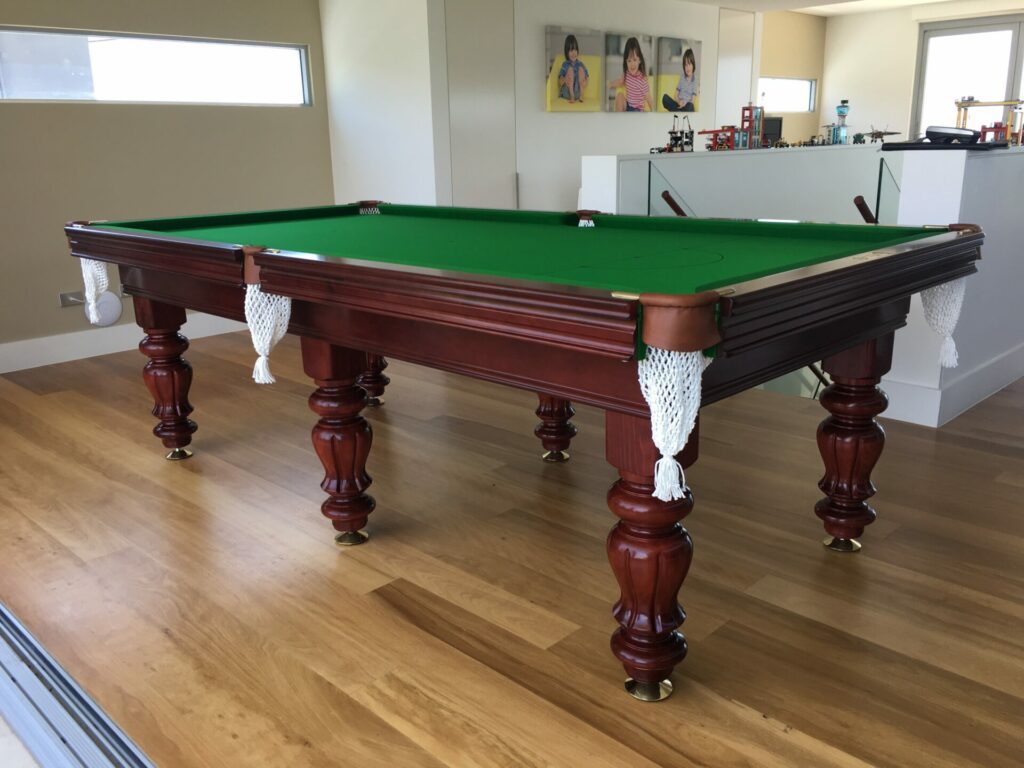 The Swanson
A conventional turned leg and simple framework fetaures.