Contemporary Tables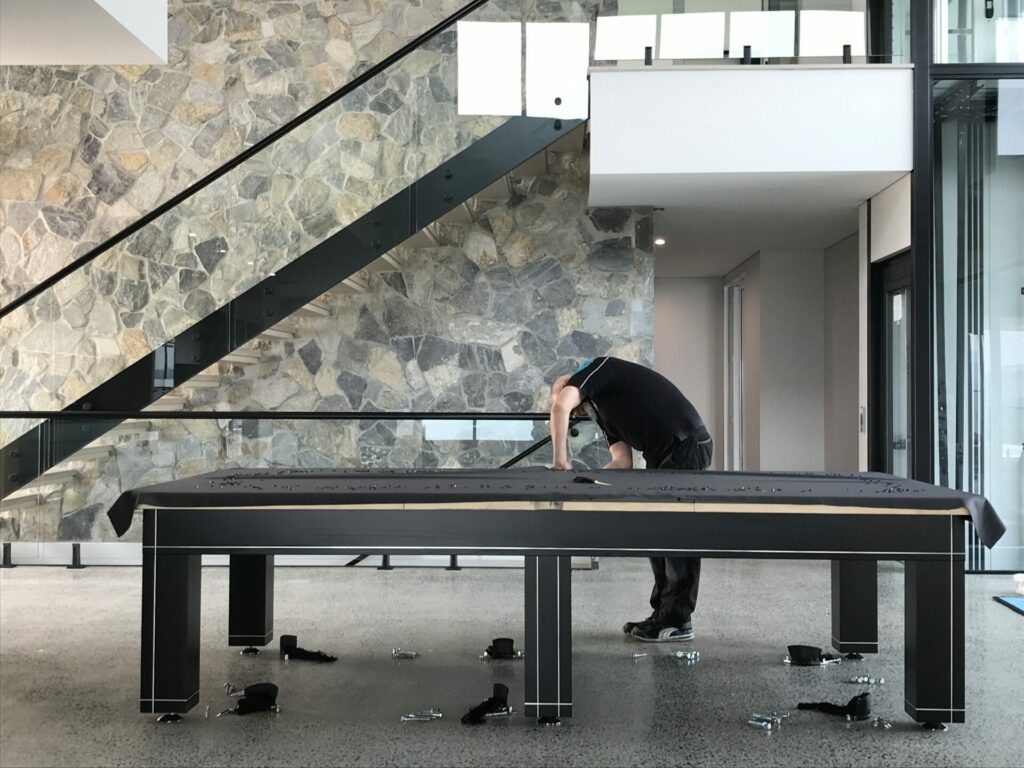 Today, when considering a billiard table for home or office use, many people seek one which suits the general décor of their room space. Where this is a modern setting, people often look for a Contemporary style of table.
We provide two broad Contemporary table styles., each of which can be treated to a variety of finishes. Most often these tables are made in three sizes.
But if you prefer a contemporary table of a different size or style we would seek to provide this for you.
The Designer Series
There are two basic elements to the Designer: simplicity and soft edges.
The Australis Series
With the Australis the main features are plain hard edges; and usually the inclusion of fitted metal strips.