ANTIQUE CANTED LEG MODEL FULL SIZE BILLIARD TABLE NO 1194
Price $13,450.00 inc GST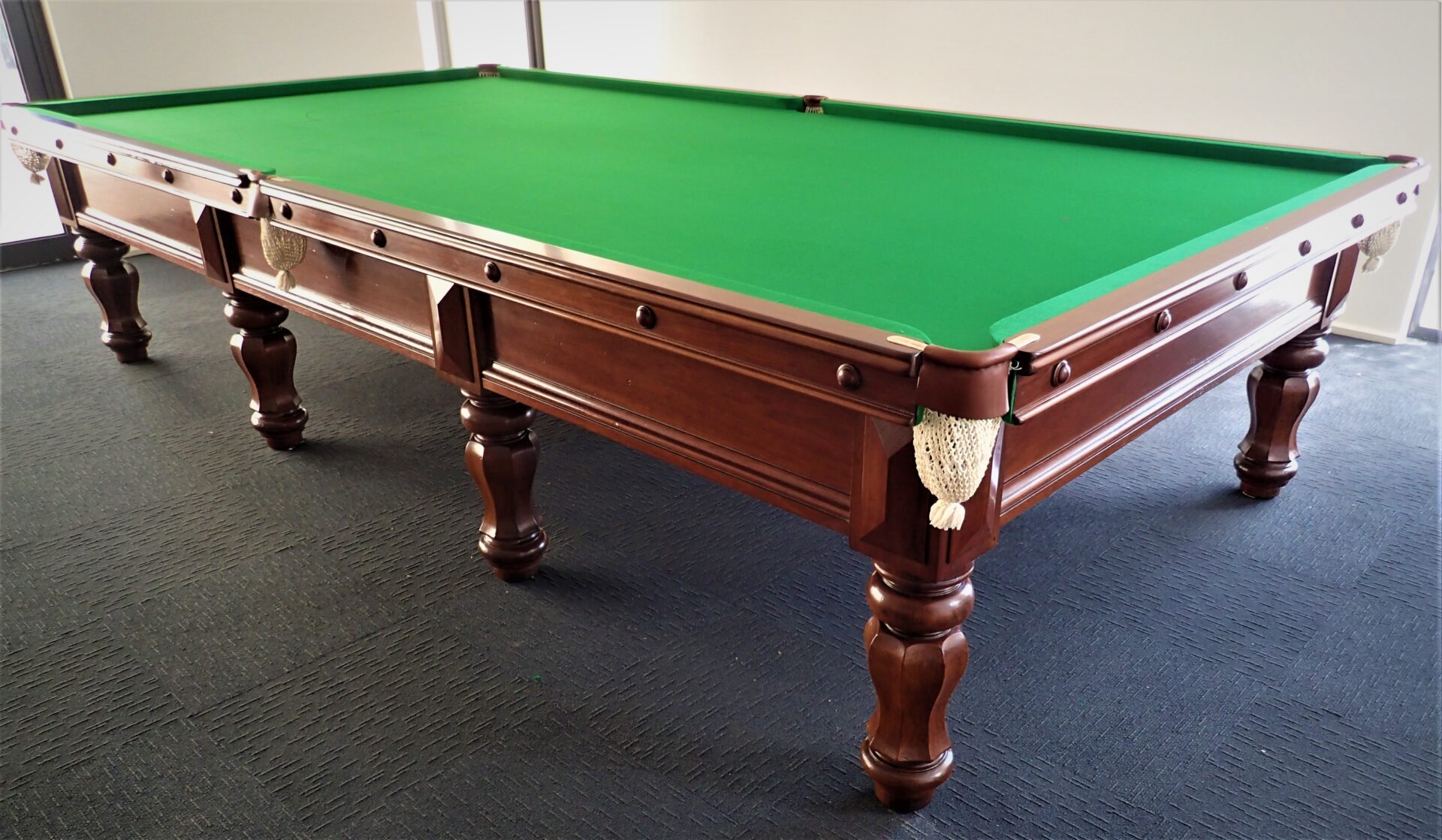 Table No 1194 was made at the Alcock manufactory, 132 Russell Street Melbourne (now within the Melbourne CBD) during the 1870s. Like many Canted Leg Tables, it is made with a Cedar framework and Cushion Rails in Blackwood. Table 1194 is now offered for sale with:
• New English Trufast moulded rubber cushions
• New Strachan 6811 30 oz fine grade West of England cloth
• Framework and slate surfaces checked and levelled
• Polished woodwork touched out as required to good antique status.
(PLEASE NOTE: The photograph shows a Canted leg Billiard Table. IT DOES NOT SHOW TABLE NO 1194)
Table No 1194 is presented with the following new accessories:
• 1 set 2 1/16" snooker balls
• 1 set 2 1/16" pool balls
• 4 Dufferin cues
• 1 full-size table brush
• 1 spider rest complete
• 1 full-size dust cover
• 1 booklet rules
• 1 box cue chalk
• 1 ATT 10-clip cue rack
• 1 full-size wooden triangle
• 1 2-roller marking board
• 1 long butt
• 1 long rest with brass head
• 1 cross rest with brass head
DELIVERED AND INSTALLED MELBOURNE METRO AREA GROUND FLOOR LOCATION