ANTIQUE ALCOCK & CO NJ MODEL FULL-SIZE BILLIARD TABLE NO 6763
Price $8,500.00 inc GST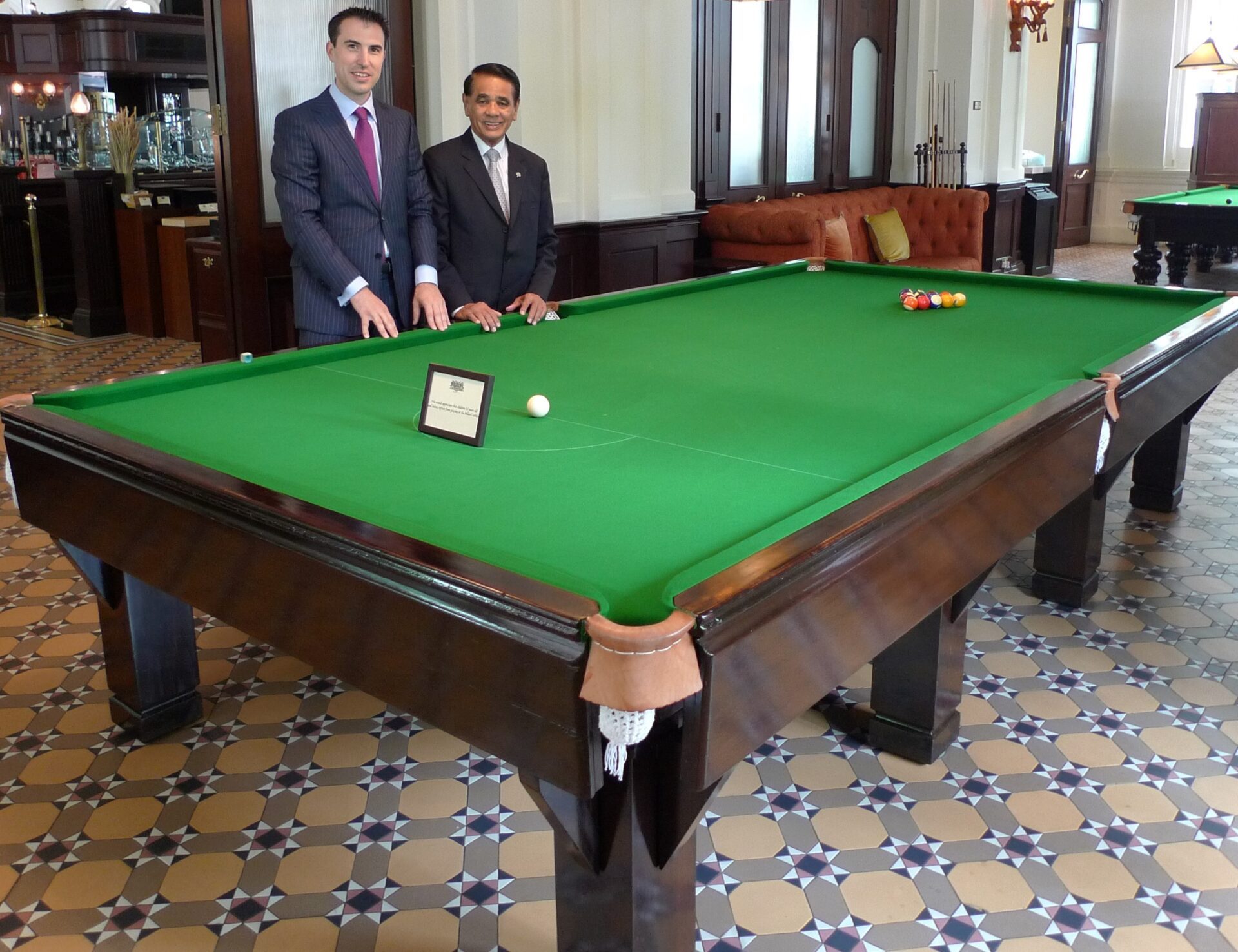 Alcocks developed a new range of Tables during the period leading up to 1920. These Tables generally were of a simple square look design to contrast with the earlier Victorian and Edwardian models and tended to be of massive appearance. The NJ model became the most popular of this series.
NJ model billiard Table No 6763 was manufactured at Alcocks Sturt Street South Melbourne factory, probaly during the early 1920s. (Operative 1905 to 1998)
Table No 6763 is now offered for sale featuring:
new English Trufast moulded rubber cushions
new Strachan West of England billiard cloth
slate bed checked and re- ground as required
polished surface upgraded to good antique status.
Please note: The above picture shows an NJ model Table at Raffles Hotel Singapore. It does not show Table No 6763
This Table is appointed with the following new* and second hand accessories:
set 2 1/16" Aramith Super snooker balls*
set 2 1/16" Aramith Super pool balls*
full-size wooden triangle
4 assorted billiard cues
box chalk*
cross rest, complete.
wooden ball box
spider rest, complete
long rest, complete
long butt
wall-fitting cue rack
two-roller scoreboard
full-size dust cover*
full Size billiard table brush*
Delivered and installed, ground floor location Metropolitan area of Melbourne.
Country and Interstate enquiries welcome.